We are so glad you have stopped by for a visit. We hope you will take time to look at the many resources we have available on our site.
​
Connect Group Sunday School - 9:00 A.M.
Worship - 10:00 A.M.
​
Join us on campus or online. We would love to see you.
Disclaimer regarding unsolicited text messages:
​
If you are receiving text messages from an RS Baptist Church, Baptist Church, or Olive RS Baptist Church requesting funds or saying you've been randomly selected to receive funds, it is not from us.
It gives all appearances to be a scam. We recommend you block that number from your phone, report it as spam, and please do not give out personal information to unsolicited texts messages.
Christmas Display is open and available for viewing.
Bro. R
andy's this week at Rock Springs
12.07.23
Bible Study Connect Groups
Connecting with God and one another
​
In-house Connect Group Sunday School
9:00 A.M.
Nursery

Toddlers

3 Year olds

4 Year olds - Kindergarten

The Gospel Project for Kids (Grades 1-6)

Zoom option available - Contact Mrs. G​

The Gospel Project for Youth (Grades 7-12)​

Gospel Project -Adults​​

NEW - Parents of Preschool, Children & Youth​

Memory Makers 2.0 - Adults​

Ladies Only 2.0 ​

Sr. Adult Men ​
​
Thank you for your giving to the ongoing ministries of RSBC.

Connect Group Sunday School
NEW - Adult Connect Group Sunday School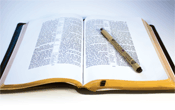 Contact Rock Springs Baptist Church
2155 Rock Springs Rd Greenbrier TN  37073